Lake Chelan Wine Country Map – Appellation & Wineries – Custom Framed Hand Made in the U.S.A – Includes Free Shipping
Our distinctive and beautiful Lake Chelan Wine Country Map charms and captivates as it beckons you to this unique and historically rich area where Syrah, Pinot Noir, Chardonnay, Merlot, Riesling, and many other varieties are grown.
Set within the tranquil and bucolic Lake Chelan Valley, the Lake Chelan viticultural area is a burgeoning destination for those who enjoy fine Washington wine. Established in 2009, the appellation is located about 112 miles east-northeast of the city of Seattle. The appellation includes the southern and eastern portions of the lake.
Distinctive features of the area include its geology, geography, soils, and climate as directly influenced by past alpine glacial activity of the Cascade region. The vineyard areas here are strongly moderated by the thermal effect of the lake on air temperatures.
The lake itself is the largest, longest, and deepest freshwater lake in Washington state. At a maximum depth of 1,486 feet, it is the 3rd deepest lake in the United States. The fjordlike lake winds northwest to southeast for 55.3 miles.
Native American people probably inhabited the Lower Chelan Valley for 1000s of years prior to "discovery" by pioneer trappers, explorers, and prospectors in the 1800s. The indigenous people referred to the lake as "Tsillane" which later became known as "Chelan" – meaning 'deep water.'
Dimensions: 38.5″ x 26.5″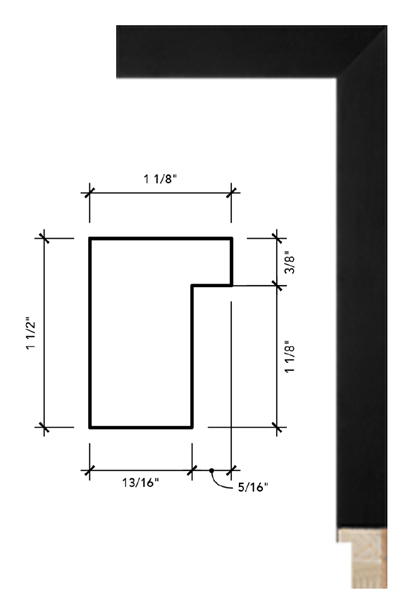 VinMaps arrive expertly framed and ready to hang in your personal or professional bar space.
*All prices as listed INCLUDE standard shipping. Each VinMaps piece is beautifully and professionally framed with pride by our trusted framing partner.
Each gallery-worthy, framed map is curated for the transitional (traditional or modern décor) and includes:
A clean and simple profile in a Matte and Gesso Painted Black
Acid-free, archival matte quality print
Acid-free, foam core backing
Protective paperback finish
Wall bumpers
Hanging hardware
Hanging and care instructions
Carefully and professionally wrapped, packed, and shipped
Orders are shipped within 7 business days of order being placed (please allow 24 hours for your order to be processed).
Expedited shipping is available. Please contact us at fulfillment@vinmaps.com for further information.