Framed Washington Wine Country Map – Appellations & Wineries. Custom Framed Hand Made in the U.S.A – Includes Free Shipping
Take a wine lover's tour from the coastal charm and beauty of the Puget Sound Appellation's Port Angeles, Seattle, Woodinville in the west across the rugged Cascade Range and into the Columbia Valley Appellation to the desert-like, majestic scenery to the east where Yakima Valley, Red Mountain, and Walla Walla (and many other appellations) reside along with a multitude of now famed wineries and tasting rooms. Although Cabernet Sauvignon, Merlot, and Syrah (reds) and Riesling, Chardonnay, and Sauvignon Blanc (whites) are all key players, there are over 70 wine grape varieties grown here. A formidable geologic past, intricate microclimates, soils, diurnal temperature patterns, and overall terroir influences make for a viticultural and oenological paradise! Open a bottle of Columbia Valley sourced Cabernet Sauvignon and swirl, sniff, and sip while exploring this captivating, account of over 800 wineries and 20 Appellations. Notes of interest and 7 inset maps are included in this unique and highly detailed piece of cartographic wine art. This Fifth Edition of our Washington Wine Country Map includes all of the recently federally recognized and established AVAs including Rocky Reach, White Bluffs, Royal Slope, Candy Mountain, The Burn, and Goose Gap. Did you know that the First Edition of our Washington State Wine Map was created circa 2000? Our cartographer is also a wine lover and was enamored with and inspired by Washington's wine, long before it was considered a world-class wine destination! This beautiful piece is the perfect gift for the Washington wine lover in your life and also makes a stunning addition to the personal or professional wine space.
Dimensions: 51″ x 41.5″
This epic representation of Washington's renowned wine country includes:
Masterful cartography
Up to date with recently established AVAs: Candy Mountain, Goose Gap, The Burn, Royal Slope, White Bluffs, and Rocky Reach
Physical Terrain displayed through shaded relief
Appellation legend including federally recognized dates of establishment
Locations of popular Vineyards
Wine origin legend
County Region Borderlines
Highway Routes
River and Lakes
Points of Interest
Washington state AVA Notes
Geography and geology notes of interest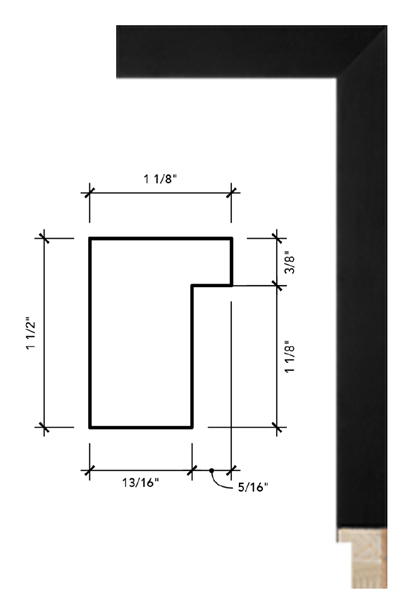 VinMaps arrive expertly framed and ready to hang in your personal or professional bar space.
*All prices as listed INCLUDE standard shipping. Each VinMaps piece is beautifully and professionally framed with pride by our trusted framing partner.
Each gallery-worthy, framed map is curated for the transitional (traditional or modern décor) and includes:
A clean and simple profile in a Matte and Gesso Painted Black
Acid-free, archival matte quality print
Acid-free, foam core backing
Protective paperback finish
Wall bumpers
Hanging hardware
Hanging and care instructions
Carefully and professionally wrapped, packed, and shipped
Orders are shipped within 7 business days of order being placed (please allow 24 hours for your order to be processed).
Expedited shipping is available. Please contact us at fulfillment@vinmaps.com for further information.